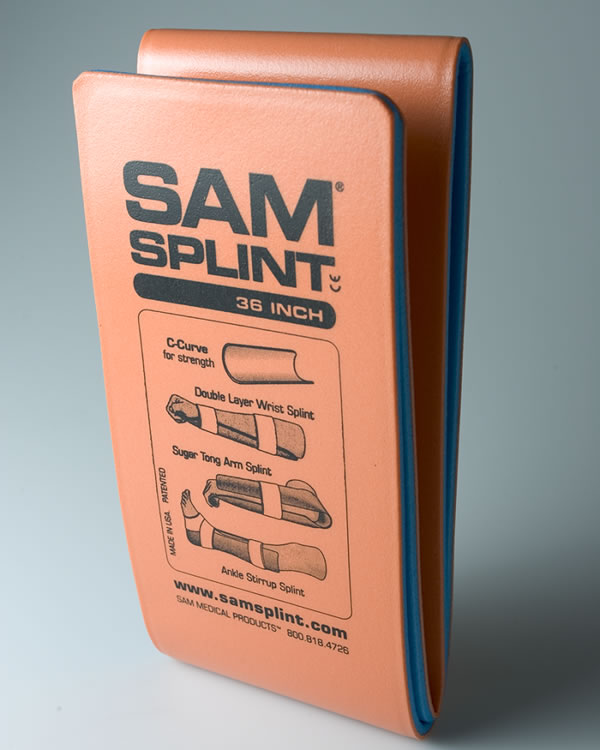 SAM Splint
NZ $49.00
The foam padded aluminium SAM splint is based on an ancient construction principle; curves are strong. It can be molded to splint almost any bone in the body, can even be used as a cervical collar in emergency situations.
Waterproof, reusable and invisible to X-rays, SAM splint may be folded to fit into almost any emergency pack. Instructions with diagrams are included.
Measurements:
Folded: 10.8cmW x 22.85cmL
Extended: 91.45cmL
Shipping:
Price includes postage, packaging and GST.
SKU: FT-07644FER
"Great course, interesting, fun and knowledgeable presenters who deliver the material in an accessible way. Thank you!"
- Papatoetoe East Primary - FASE - Jan 2022, Auckland
More Reviews