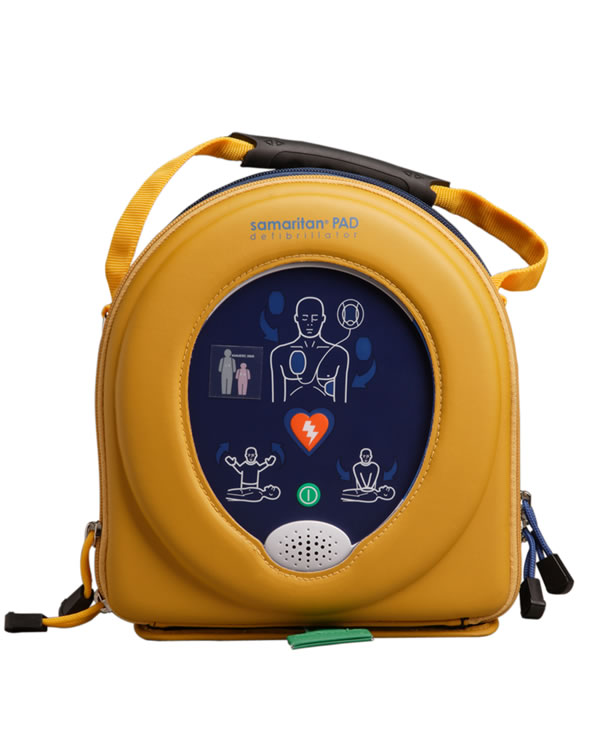 HeartSine Defibrillator 350P
NZ $2,889.00
The HST Samaritan PAD model 300P is suitable for use by trained lay users and semi professional users alike. The device is a life saver for private, business, commercial and professional use.
Use-friendly. The Samaritan PAD features easy-to-understand visual and oral prompts that guide a user through the process.
Two-button operation. Only two buttons, ON and SHOCK, are required, providing straightforward operation.
Always ready. A System Status Ready Indicator flashes to show that the complete system is operational and ready to use. Device automatically runs self check each week and there is no maintenance required, just a visual check to see the green light is flashing. Easy-to-follow visual and verbal guides.
Shipping:
Price includes postage, packaging and GST.
SKU: FT-KEDG232
"Josh was absolutely great and feedback from the teachers was that he was professional, approachable, informative and funny. The time went really fast."
- Brooklyn School - FASE - Oct 2020, Wellington
More Reviews